Latest customer feedback
Good morning Michael,
I have finally got the car back after a rolling restoration and pass on the MOT, even though it does not need one it's a safer option for a good check over.,
The car looks fantastic and I've attached a few photos for you.,
Many thanks for your help and the product is amazing.,
Eion McLean
Michael Hi,
Got the complete set including the backlight and top.
My grandson helped to install the entire top set up and asked me specifically to contact the manufacturers to thank them for a quality product.
So thanks for the backlight and for all your guidance.
Take care
Ted Silverman
---
Dino Finelli from Canada, E-Type hardtop
---
Brian Fox Maine, USA
---
Thank you for your support and arranging the fitting.
The back light is back on the car and looks great, I couldn't be happier!🙂🙂
Your people at Waterloo Road were very welcoming and "Smithy" did a really nice job.
Thank you again.
Best wishes
Mike
---
Hello,
I just want to thank you guys for excellent service and a top quality product. I´m very pleased.
Patrik Karlsson

---
Morning Michael,
Just wanted to say thanks to you and the guys for the Spitfire doors and boot, got to me safely and look superb.
Kind regards,
Paul Sutton  
---
Hi Michael,
Tunnel received yesterday via TNT, as informed.
Goods were really well packed and no damage.
Many thanks for your help, a real pleasure to deal with you.
Jeremy Godbolt IEng MIET
Best Regards,
Jez
---
Hi John, You may remember around a year or so ago I bought front and rear fibreglass panels from you to convert a 1500.
(I couldn't get one of the panels in the car and your lad dropped them off!) After much fettling it's finally finished and looks fairly convincing. I thought you might like to use the pictures as an example of your panels on the website or in the shop.
Cheers
Andy Oakes

---
Hi Michael,
The hardtop arrived yesterday, thank you for your help with my order, the hardtop looks excellent!
I need to tweak the fitting a bit later as the picture attached shows it's initial fitting only; however I am very pleased with it!
Regards, Dave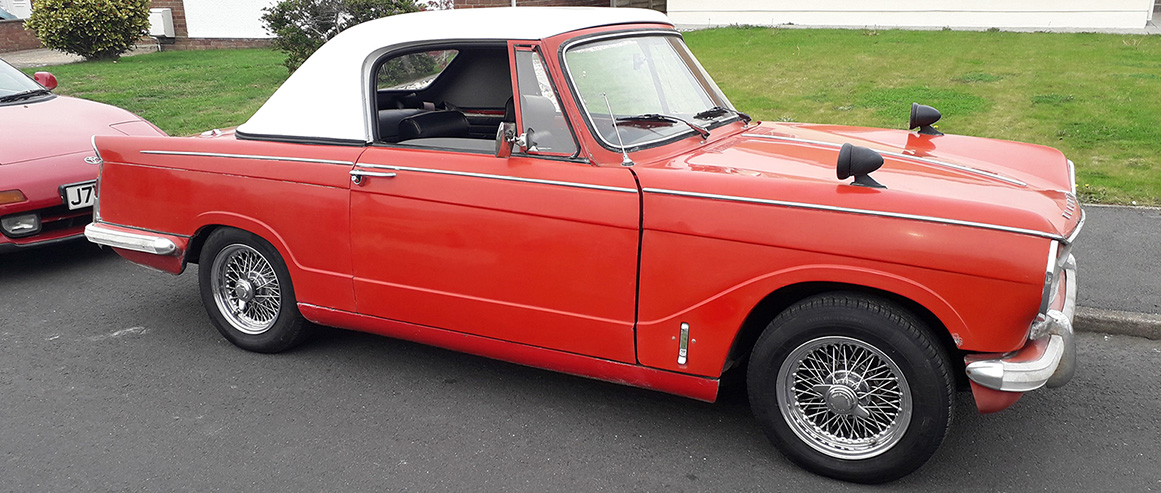 ---
Honeybourne Mouldings supply both the trade and end consumers good quality, heavy duty panels for many models of car. Each panel is hand made in our workshop to order and can be supplied in a number of different finishes; from panels ready for paint preparation to hard tops ready to fit with our high gloss gel coats.
Our collection of moulds is vast, with many classic cars catered for from in particular the 60's to 80's. All our panels can be supplied lightweight for race and rally cars. We can also quote to produce a mould from your own pattern.
For a lightweight panel that's guaranteed never to rust; call Honeybourne Mouldings today